Sheet metal operations from prototype to high volume production
Product Detail
Product Tags
Sheet metal can be cut, bent, and stretched into nearly any shape. The size of sheet metal parts can range from a small washer or bracket to midsize enclosures for home appliances, to large airplane wings. These parts are found in a variety of industries, such as aircraft, automotive, construction, consumer products, HVAC, and furniture.
Quotes are generated  with STEP, IGES or most native CAD files. Material thickness can range from 0.001" - 0.250".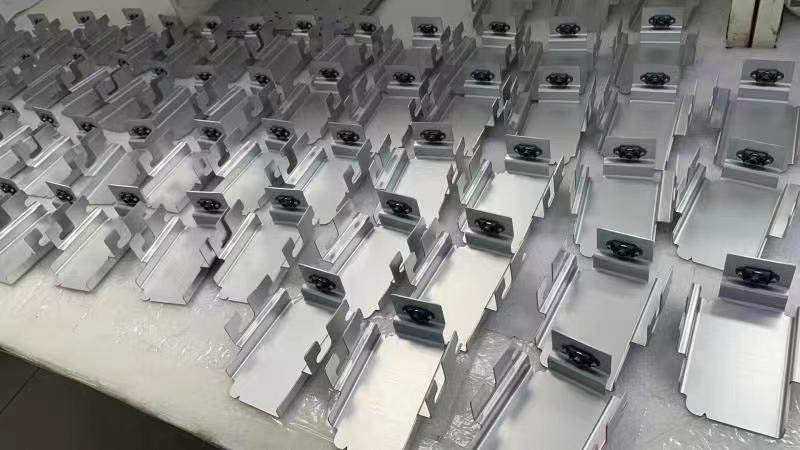 ● Wide range of metal options.
● Tolerance comparable to die tooling.
● Prototype assemblies in as little as 4-7 days.
● Domestic & Off-shore production facilities.
● Email your 3D CAD data, define your project specs and a custom quote will be calculated and presented to you in 24 hours or less.
Materials (metal)
Aluminum
Brass
Copper
Stainless Steel
Etc
Finish
Powder Coating/Anodizing/Chromium Coating/
Zinc Coating/Nickel Coating /Chromating/Chemical Conversion Coating etc.
Aircraft\automotive\construction\ consumer products\HVAC\furniture.
At Colead, you can get your own designed sheet metal parts as fast as 3-4 working days with good quality. Due to a good knowledge and rich experiences in sheet metal, Al6061 is also available for bending at Colead.
Our custom sheet metal services offer a cost-effective and on demand solution for your manufacturing needs. Fabrication services range from low volume prototype to high volume production runs. With good capabilities in sheet metal, we are your trustworthy business partner.
---
---
Write your message here and send it to us