Highly flexible rapid low volume manufacturing solutions-CNC Machining
Product Detail
Product Tags
CNC refers to cutting material with a computer numerical control machine. The CNC machining process interprets your 3D CAD model and translates data to CNC machines. The main benefit of the process is that CNC will produce parts that can replace the additive manufactured prototypes with true production grade materials. This method allows you to build your parts in the featured material that you intend for use in production. CNC machining is the best choice for rapid prototyping of high-quality metal and plastic parts requiring the greatest degree of dimensional accuracy, critical surface finishes, material-specific properties.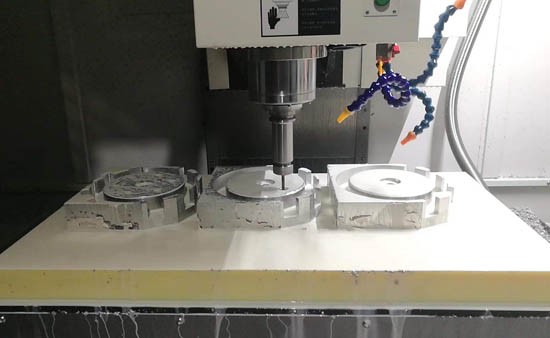 Whether for rapid prototypes or production parts, we have the right CNC machining options for your metal and plastic part needs.
There are many advantages of CNC machining:
● Wide range of materials.
● Ability to hold tight tolerances.
● Parts machined directly from 3D CAD models.
● Standard delivery time of 1-2 weeks based on order.
● Shorter lead time (2-5 business days) available per open capacity.
CNC Machined parts are precise and have high tolerance specifications; The process itself is fast and a wide range of materials can be used. Due to these qualities, CNC Machining is popular choice in the automotive industry.
3, 4 and 5 axis machines are available at Colead. A massive range of materials both metal and plastics are available at Colead. 
Materials (plastic)  
ABS
PC
PMMA
PA/Nylon
PA+GF
PP
PS
POM/Delrin
Materials (metal)
Aluminum
Brass
Copper
Steel
Stainless Steel
Finish
Anodizing / Chromium Coating.
Zinc Coating / Nickel Coating / Chromating / Chemical Conversion Coating etc.
Vehicle \ Automation Equipment \ Medical equipment \ Manipulator etc.
Colead has nearly 20 years of experience in CNC machining, At Colead, you can get good quality, good services and on time delivery. We are the trustworthy business partner for you.
Pls contact us for any CNC machining enquiry.
---
---
Write your message here and send it to us